Cane Repairs | Dog Baskets | Picnic Baskets | Custom Made Baskets | Cane Furniture
Welcome to Rattan Homecraft
We manufacture the finest quality picnic baskets, cane drawers and dog baskets in South Africa. Otherwise known as cane, rattan, wicker or kooboo baskets, our products are made to last a lifetime, featuring Fibre-Cane and Pulut Cane combinations. Browse our products or alternatively, send us your specifications and we'll send you a quote for a custom basket. We are capable of exceptional cane repairs and refurbishments, with over 30 years experience in Rattan craft we will be able to bring your old cane furniture back to life with our tried and trusted cane repairs. So get in touch! info@rattanhomecraft.co.za or call us on 0741942809
We've got dog baskets for all specifications, from Miniature Yorkies to Great Danes and every species in between. Cat baskets are also available, but your cat probably sleeps on your laptop anyway.
Cane drawers and baskets are also available, custom sizes and styles are always a delight! Choose between abaca, sea grass or centre cane, simply send us your specifications and we'll send you a quote.
We recently launched our brand new picnic baskets made for 2, 4 or 6 people, also in Fibre-Cane! Our picnic baskets have become one of our best-sellers in record time. Our picnic baskets are strong and light, and very easy to clean.
Repair work and refurbishing cane furniture is our pride, having worked on the Natal South Coast Ramsgate South Africa for over 30 years. We know the business! Rattan and Riempie replacements are also available. Get in touch and we'll send you a quote.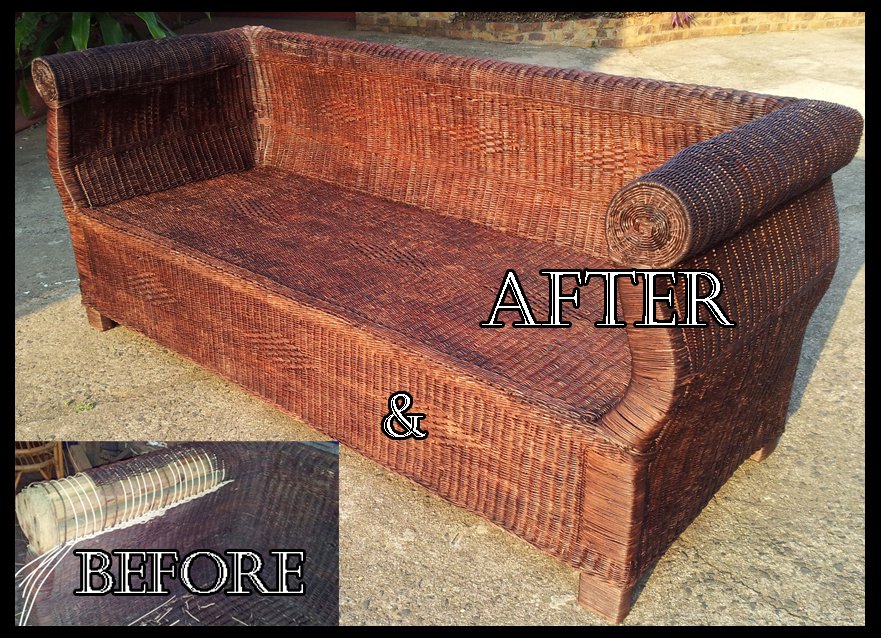 Our Latest news…
Hi all We hope you are well and have had a good Monday. We have our new website that is up and running. Come and have a look at all the products we provide. Kind Regards Contact Person: Tim Berente Number: 0393144288 Mobile: 0741942809 Fax: 0867266399 Email: info@rattanhomecraft.co.za or saphdi@absamail.co.za Website: www.rattanhomecraft.co.za
See all our news